Today, we see a major rise in the number of point-of-care devices and a high level of innovation in this industry. Optical systems are nearly ubiquitous in the development of in-vitro diagnostics instruments and can be a strong differentiator in offering competitive and specialized solutions.
We share here our insights on 5 key topics in new product development.
By Olivier Fontaine and Thierry Emeraud, Lambda-X High Tech Innovation
1. Can optical design boost my product performance?
In the world of optical innovations, every idea will go through an optical breadboard experiment. Every product developer has started one day with off-the-shelf components carefully chosen and assembled in a lab environment. One can easily find a wide choice of off-the-shelf optical elements, laser kits, or accessories to achieve their first demonstrator or prototype.
However, using standard components is a one-size fit all approach that will eventually limit the ultimate performance you could reach with tailored-made designs. A commercial lens is made to meet the most common market requirements and such a trade-off may not necessarily be the one you need. Especially for cost reduction in volume manufacturing.
Because every product and every need is different, your product will benefit from a customized approach and optical design optimization.
2. How to scale my product for volume manufacturing?
80% of the product costs are impacted by the first 20% of product development cost, i.e. design stage. Thinking early about assembly and manufacturability will save painful redesigns and development time. At Lambda-X, we have experience in producing scalable optical systems. Scalable designs mean optical systems that are evolutive while allowing robust industrialization. One of the ways we guarantee scalability is by mastering the value chain, selecting and qualifying reliable suppliers to scale up in volume and deliver consistent quality all along the product lifetime.
3. How can I lower my product footprint?
For product usability, but also for cost reasons, it is nearly always required to have Point-Of-Care and IVD products as compact and light as possible. Integrating optomechanical and electronics functions in a compact embodiment will allow the delivery of more functions in a limited footprint. Upgrading your product without changing the footprint, e.g. adding one additional laser source while scaling down optical paths, will give you an edge in your new product design. We can share several examples along this line.
4. How to reduce time-to-market?
Experimenting early enables you to derisk technically and validate the best optical concept for your product. Once simulations and breadboard experiments have been achieved, it is important to test your idea in the field. We deliver fast prototypes to help accelerate your business with a short time-to-market.
5. What makes the difference in manufacturing?
Assembly and alignment are critical steps that require the uttermost attention. When an optical assembly is not conducted properly, quality issues can be detrimental to product reliability:
To avoid these problems, a cleanroom environment and quality system (EN9100) are keys to reliable and defect-free production. Every lens and every component entering our manufacturing line is inspected and validated with in-house metrology tools. Individual lens optical performances are measured and logged in our quality control system. The final assemblies are aligned and tested with specific optical test benches to ensure that every system meets customer specifications.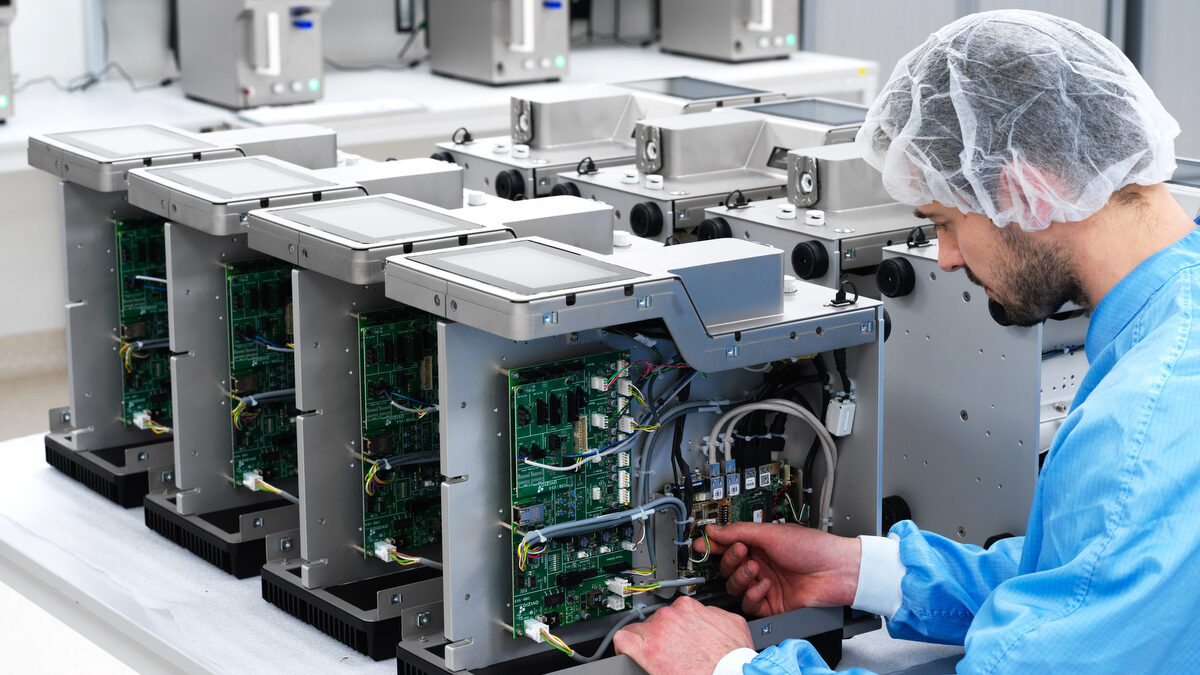 Designing original and scalable systems for OEM, shrinking the footprint, fast prototyping, and manufacturing on time and in the appropriate environment are 5 must-have. However, every product and market situation requires specific attention.
What are your own challenges? Let us know and explore together!