Design & Engineering
Over the year we have successfully brought to the market a wide range of lenses, from simple single element lenses to complex multi-element systems. Regardless of the wavelength or the environmental conditions, our skilled engineering team is dedicated to discovering the ideal solution for your custom optical systems needs.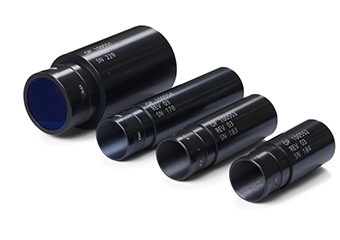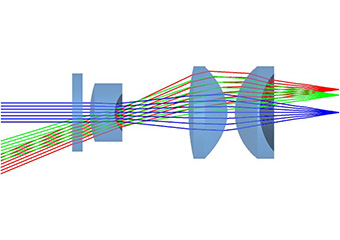 Optical system design
Dive into the world of Lambda-X, where cutting-edge optical technology meets innovation!
From optical design to thermal simulations, from mechanical engineering to electronics and programming, our expertise spans a remarkable range of optical solutions, including:
Deflectometry
Microscopy
Hyperspectral imaging
Light scattering
Tomography
3D imaging
Spectroscopy
Interferometry
Optical design (refractive & reflective)
…
The systems designed by Lambda-X ingeniously combine the desired functions into complex systems, masterfully balancing factors like limited fooprint, heat generation, weight, delivery time, and cost.
Harness the power of advanced simulations with state-of-the-art software like Zemax to predict the performance of your new optical systems. We are committed to upholding the highest standards of quality and performance, fine-tuning your systems for optimal results – whether it's reducing stray light effects, maximizing system transmission, or achieving uniform illumination.
Partner with us and experience a collaborative approach that seeks the perfect balance, delivering exceptional outcomes and satisfaction tailored to your unique needs.
Elevate your optical capabilities with Lambda-X today!
System Engineering
Discover our expertise in designing and manufacturing top-tier optical systems for metrology and imaging applications. The Lambda-X team of seasoned professionals boasts extensive technical experience, delivering a wealth of knowledge and proven methodologies to guarantee success for our clients.
Throughout the years, our system engineers have honed their skills, developing payloads for crucial space missions and crafting state-of-the-art instruments for life science applications.
Embracing a multidisciplinary approach, we seamlessly blend various engineering specialties to ensure your products and instruments reach the market with outstanding success. Experience the difference with our unparalleled expertise today.
Requirements management
Collaborating closely with clients, we strive to comprehend their unique requirements and incorporate essential components and subsystems. Our dedicated project manager meticulously monitors any changes in requirements and clearly communicates them through compatibility matrices.
Offering custom and turnkey solutions, we place particular emphasis on requirement management to guarantee that your product aligns seamlessly with your specific needs, delivering a tailored solution that exceeds expectations.
Simulating and modeling your product
At the heart of our process is the commitment to designing systems that cater to the unique needs of our clients, taking into account crucial factors like cost, weight, power, performance, and fulfillment of specific environmental conditions.
Utilizing cutting-edge modeling and simulation tools, we thoroughly analyze each system's performance to identify potential issues and pinpoint areas for enhancement.
Optical design tools: Zemax OpticStudio, Oslo
Mechanical design tools: SolidWorks, Creo
Programming and calculation: Matlab, Mathcad, C#, LabVIEW, Python
Electronics design tools: Altium Designer
Thermal simulation tools: ANSYS
Our team of brilliant engineers and specialists will provide you with experience-tailored solutions and optimal results with our expertly designed systems, backed by an arsenal of advanced tools and technology.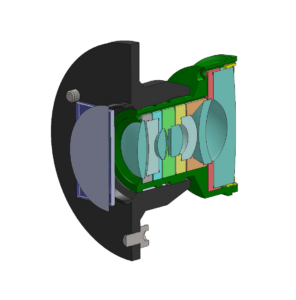 Software & Electronics
At Lambda-X, we take pride in developing and providing control software for metrology instruments expertly crafted in-house. In collaboration with Verhaert Master in Innovation, we offer comprehensive turnkey solutions for embedded electronics and software.
Our approach to product innovation is all-encompassing, as we excel in mastering the following technologies:
Analog electronics
RF and EMC
Rapid prototyping (Arduino, BeagleBone, devkits)
Breadboarding
EM Engineering
Our services encompass:
Meticulous component selection, ensuring top-notch quality and performance for your application
Cost-effective PCB layout and manufacturing files
Efficient supply management, guaranteeing timely availability of all components
Skillful software programming (C/C++, MCU or PC platforms, algorithm porting, and more)
Get in touch
Are you seeking optical engineering services for industrial or space applications? Reach out to our team to fuel your industrial innovation – we're eager to assist you on your journey.