ReThinking NewSpace webinar
Earth observation is clearly becoming an appealing tool to get high-quality data and information for services on Earth. How can we solve current challenges in micro- and nanosatellite optical system development? And how can AI automate data processing and cost-efficient solutions?
Together with Verhaert, VITO and Aerospacelab, Lambda-X hosted a webinar to discuss the following topics:
How Aerospacelab helps industries with small multispectral satellites that will generate recurring high-quality data?
What the opportunities of in orbit calibration are to monitor and adjust optical payload?
How optical design can preserve image quality in micro-and nanosatellites?
How can AI automate data processing and create cost-efficient solutions?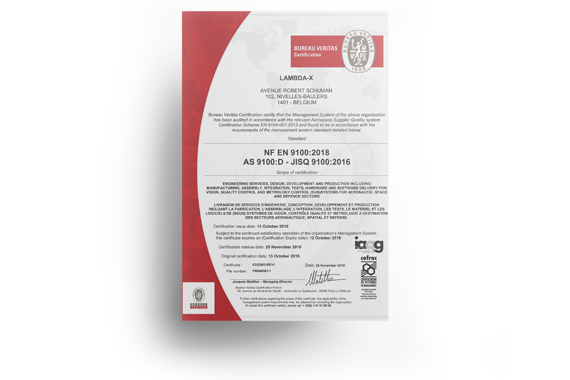 EN 9100:2018 certificate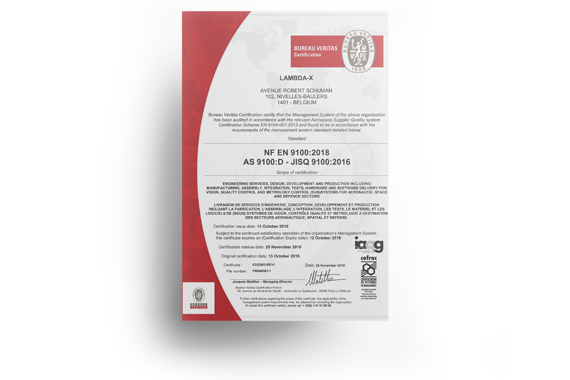 ISO 9001:2015 certificate
Brochure 'Optical systems for Space activities'