🚀🪐Excited about exploring the mysteries of the universe and pushing the boundaries of deep space?  Join us on June 13th from 3 PM CET for the ReThinking SpaceTech webinar!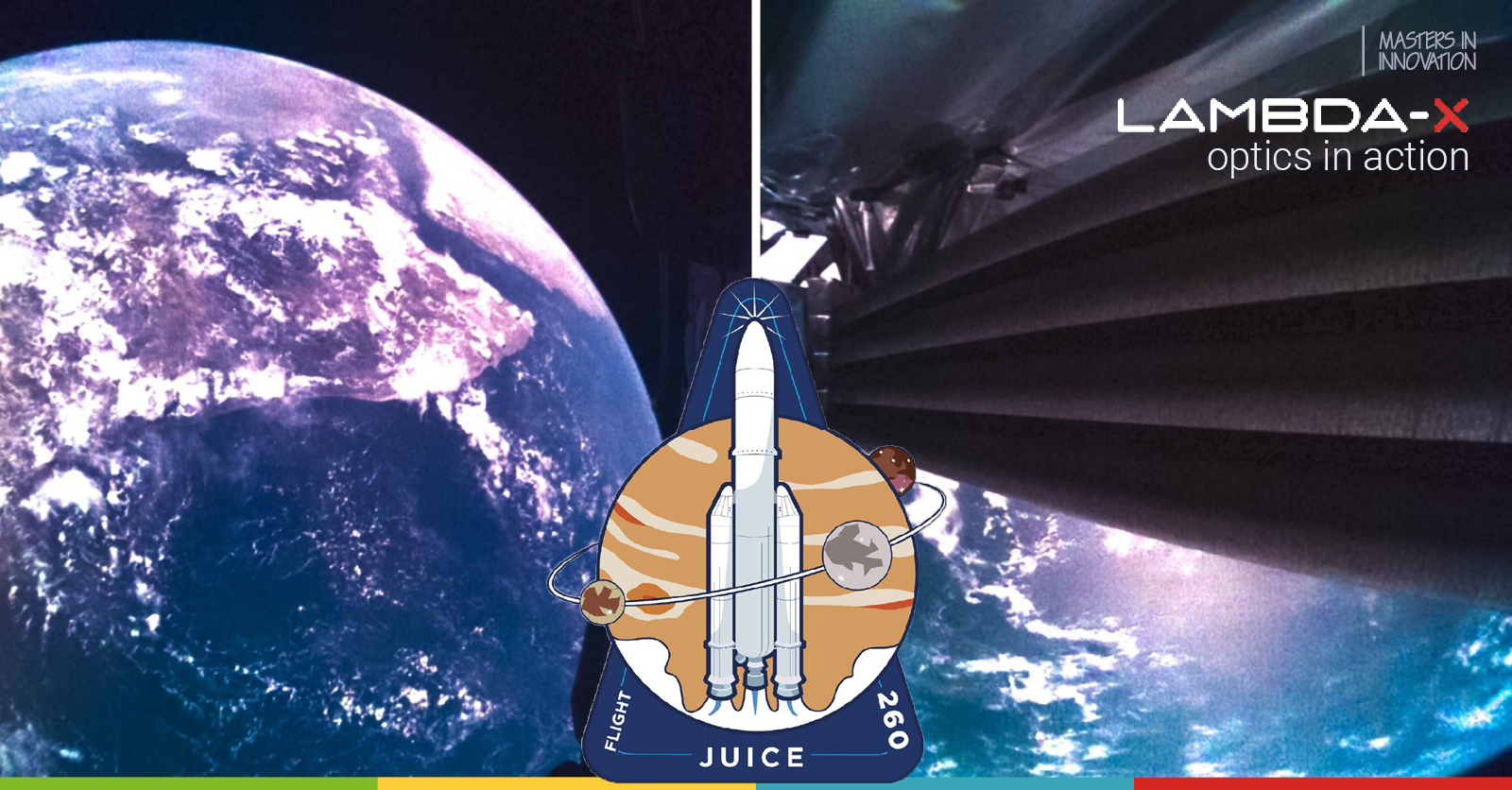 How thrilling to see the first images taken by the monitoring cameras on board the ESA's Jupiter Icy Moons Explorer (JUICE)! And we're proud to announce that these incredible cameras were developed by LAMBDA-X.
🚀 We're on the edge of our seats! Ariane 5 was originally scheduled to launch today afternoon, carrying the JUICE (JUpiter ICy moons Explorer) probe... But the weather did not comply and the launch was postponed due to lightning risks... 
Lambda-X High-Tech Applications
Looking to innovate in the field of metrology and imaging? Look no further than Lambda-X!
Our mission is simple: to help you transform optical principles into high-tech products as quickly as possible, so you can bring your groundbreaking ideas to life.
As your trusted partner in OEM optical systems, we are dedicated to putting our clients first every step of the way. From design and prototyping to production and certification, we'll work hand-in-hand with you to develop pioneering programs that will take your business to the next level.
At Lambda-X, we draw on an extensive technical experience to provide you with a toolbox of in-depth knowledge and methodologies that will ensure your excellence in your field. Our focus is on serving high-tech innovation industries across various fields, including space and security, bio-medicine and life sciences, and quality control of industrial or scientific processes.
Ready to unlock your full potential? Partner with Lambda-X today and discover the cutting-edge optical systems you need to succeed.
Lambda-X creates and manufactures optical systems for space, security, industrial and medical applications.
Contract manufacturing
Cleanroom facility
650 sq. m. certified ISO7 with local areas in ISO 5
High precision tooling for various assemblies
Optics alignment & assembly (mechanical, gluing …)
Metrology for optical components & systems quality control
Wavefront measurements, MTF, interferometric bench, cosmetic & photometric controls
Support customer products evolution
Optical & opto-mechanical design, electronics, software development, EMC testing & certification