At Lambda-X, we are proud of our history and technical heritage. We believe that a company with a solid foundation can move forward with confidence in technological innovation. Our technical background in optical systems ensures that our clients get the best out of their projects.
By Olivier Dupont, CEO Lambda-X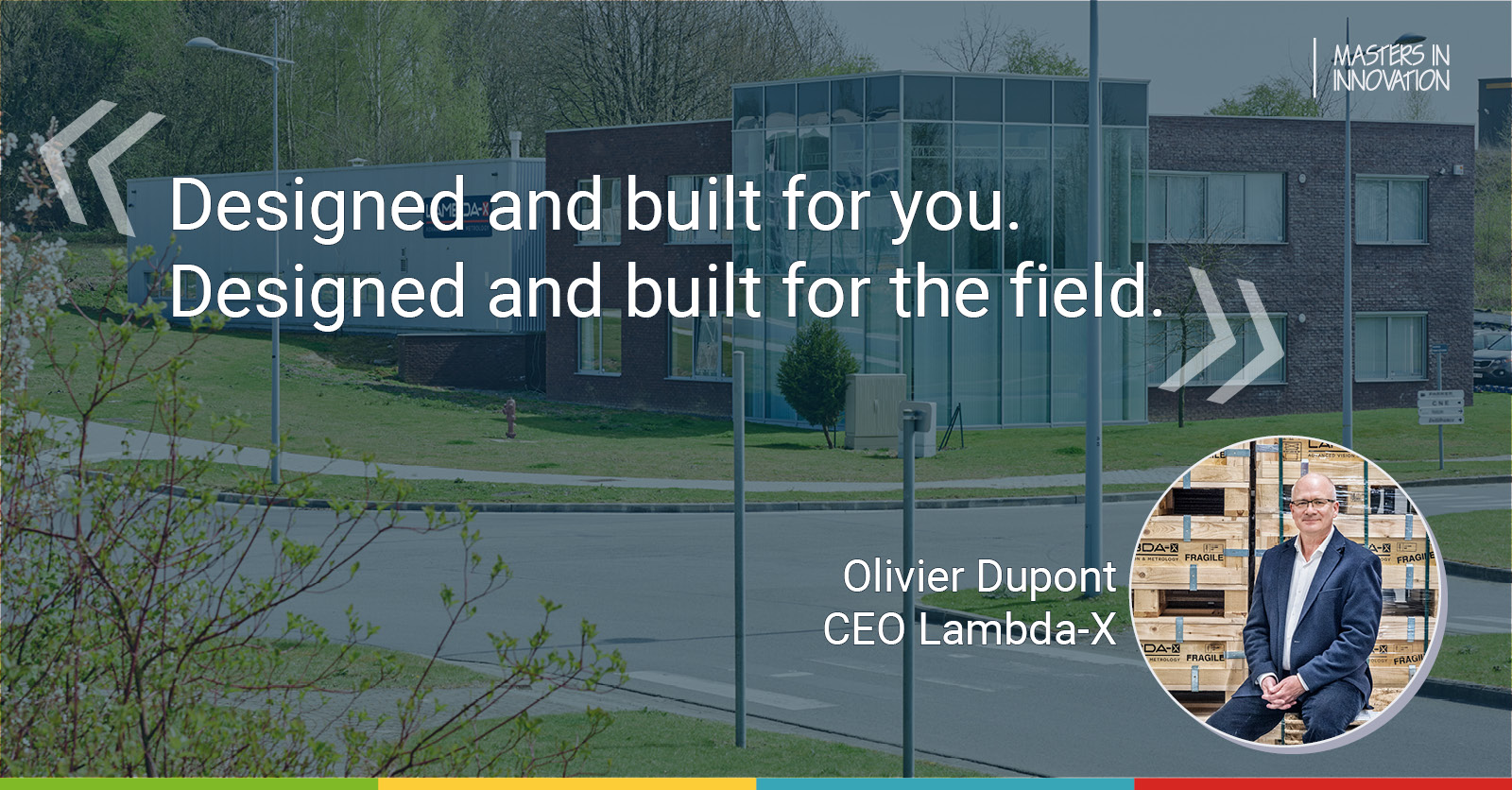 How it all began
Created in June 1996, Lambda-X benefited early on from the skills of a scientific team that had more than ten years of experience in conducting fluid mechanics experiments in microgravity.
Active from the very beginning in the space sector, Lambda-X has maintained an insatiable curiosity and willingness to have a deep technological understanding of things of the scientific team. Over the years, we have gained strong technological and managerial know-how by participating in various challenging space and aerospace research programs. Our expertise has then extended to several industrial and medical applications. Today, the team has developed and manufactured more than 30 instruments that have been deployed in space, and many optical systems produced by our team are used daily all over the world!
Exploring metrology & optical applications
This expertise has allowed the company to expand its activities besides Space into a wide selection of High-Tech industries: security, quality process control, med-tech, life-sciences… where our mission is to be the trusted partner in the field of optics for the development of innovative programs. From concepts through prototyping up to the serial production of certified/qualified products, we provide excellence every step of the way. We fulfill our mission through our knowledge of optics and systems engineering, the quality of our certified work processes and our working environment.
By working in close cooperation with its customers, and thanks to its expertise in optics, mechanics, electronics and software, Lambda-X provides the most fitting solutions to many complex industrial metrology challenges. Our constant concern is to deliver our customers maximized cost/performance ratios as well as fast and reliable after-sales service. We want to be the trusted, open-minded partner who develops and builds the most suitable solution that meets the customer's expectations while following our quality standards. Lambda-X's major asset is its customer-focused team, driven by excellence, i.e. the permanent search for improving quality.
Opening the possibilities of ophthalmic metrology
Originating from the metrology business for most advanced space applications, Lambda-X is now a world leader in the use of wavefront measurement for ophthalmic inspection devices. Since 2005, Lambda-X Ophthalmics has been developing and delivering cutting-edge metrology equipment, unleashing the full power of wavefront technology to fully characterize contact lenses (CLEs) and intraocular lenses (IOLs) in just seconds. Lambda-X's NIMO® and PMTF® instruments provide IOL and CLE manufacturers, universities and research institutes with power mapping, MTF, lens aberrations, toric axis deviation in a matter of seconds, while always in full compliance with ISO 11979.
Always growing
By continuously improving our services and technologies, Lambda-X has achieved excellence and keeps on innovating toward our customers' success. Providing services from concept to product, our expert team supplies the ultimate solution to any optical challenge your product may face.